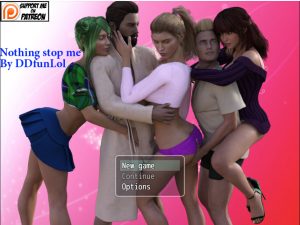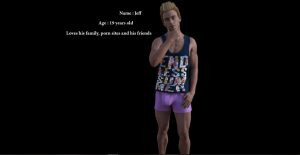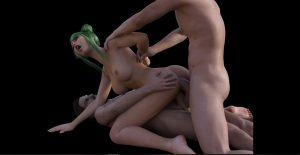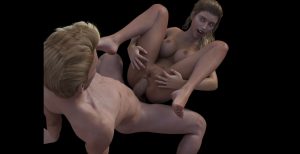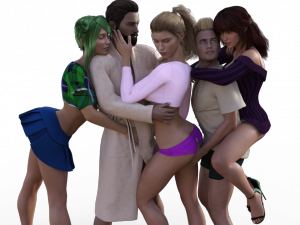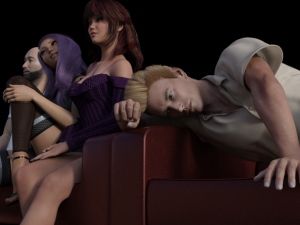 Jeff and his two cousins Megan and Karen live with their aunt and uncle. It's the beginning of the holidays and his PC is down. It's shit when you like geek. It takes money to fix it. Money doesn't come from the sky, you have to get it. Don't have any remorse, no pity, only the money counts.?
Additional Info:
I advise you not to use the help file at the beginning in order to better enjoy the game.
It won't be a long game, it will allow you to play between two updates.
You will play Jeff, he lives with his two cousins in their aunt and uncle's house.
The game is not linerary, you are free to go where you like.
Fulfilling goals will make you advanced in the game.
The game is in its infancy, so still limited,read help file.
Some objects are hidden.
Only one playable character.
2 Maps.
More than 400 images in HD.
6 animations.
Censorship: None
Platform: Windows
Language: English
Size 298 MB
Download game: