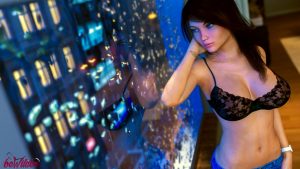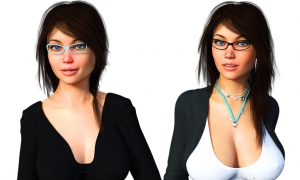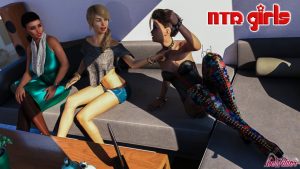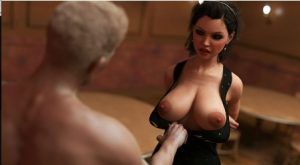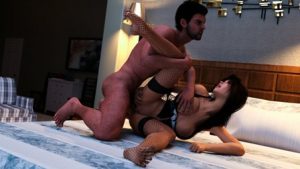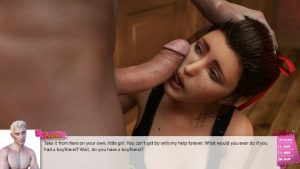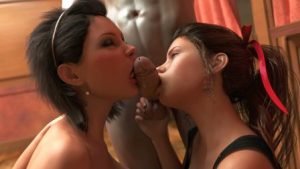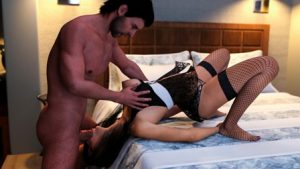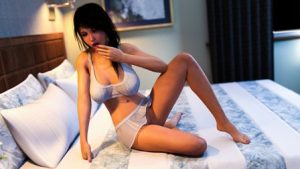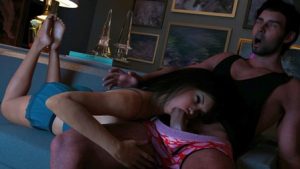 Our heroine Noemi (call her Noe, everyone else does) is the only child of an Italian (Florentine) immigrant to the USA, who is also a self made entrepreneur and chef. She runs her own restaurant in a small neighbourhood in suburban Philadelphia with her fiance Brad and her long-term waitresses, who are like sisters to her. Life has been good to her… too good. It all comes crashing down around her when her father is sent to an early grave and his secret debts come to light. As his only heir, they become Noe's and just like that she is under a burden of a 6-figure payment. That's not her only problem however as the biggest chain restaurant in town opens its dozenth location just across the street. She learns first hand how cut throat the food business can be at the hands of Mr. Baines and his chain "Salvatore's Deli".
Noe shows us just how hard it is to fight off crushing debt and a lecherous, treacherous rival restaurateur all while trying to keep her dream shop open. She's by no means alone however as her eternally optimistic fiance, a trio of trainee waitresses (Kriem, Frankie and Kelsey), and her last remaining regular, the grizzled ex-cop 'Old Roy' all back her up in the head-to-head with the world. Will she make it to her long awaited wedding day? And will she be the same person as she was when all this began? That's up to you now, isn't it!? C'mon by 'Little Toscana' and see what we're serving up!"
Noemi's Toscana Rebirth (NTR) v0.7 – "A Full House Rocks the Most" (Daring Release)
Order up! Take this release to the Daring fans table! We're back to 'Little Toscana' again, with a new version hot on our plate, so get ready to dig in. Patch notes are all listed below as per usual, so pick up that knife and fork and dig right in!
"This release, dubbed "A Full House Rocks the Most" marks the seventh full game release in the NTR branch of the beWilderverse. Now with Kelsey on 'Team Noe', things get frisky and risky, but first she's to be set straight and shown how the job is done… and she's got to meet the rest of the team! New toys for our new blonde! Kelsey is but one part of the foursome of course, and Noe, Kriem, even Frankie all have their hands in something saucy this time around too. Noe makes a night on the couch with Brad magical, but whether she's the Good Witch or the Wicked Witch, that's up to the player… Meanwhile Frankie is on a date that raises a few eyebrows, and Kriem is in the mood for a little 'war at home'. Added to all their shenanigans, the Restaurant Manager adds nearly 20 more outcomes as Kelsey tries out all jobs, and even joins Noe for a spot of yoga on the outside too. This release also sees the first game appearance of Eddy Krieger, fresh from the NTR Origins series, as well as a return of John and Sue for some cameo fun. So you know that that means? It's time to…"
… Enjoy our main course of Noemi's Toscana Rebirth!"
Noemi's Toscana Rebirth v0.7 – "A Full House Rocks the Most"
This update comes with a full two weeks added to Noemi's life, making it a full 80 days at 'Little Toscana'. We've added a new Main Story scene, which brings us Kelsey at long last. She makes her mark on the game plenty this time out too, including in her first Kelsey Arc scene. Frankie and Roy get their arcs advanced too, one a show of love and one a show of hate… Kind of. You'll see.
– Technical information
? Version: 0.7 ("A Full House Rocks the Most" Release)
? Weight: 867 MB
? Weight Packed: 457 MB
– Content
? 5 Full Scenes (for 34 Total).
? 60 New Scene Rendered CGs (for 405 Total)
? 20 New Gameplay Rendered CGs (for 87 Total)
– 19 New Restaurant Management Outcome CGs Total.
– 8 Waitressing Outcomes for Kelsey, 2 Good (Base Level Flirtation), 1 Bad (Base Level Flirtation), 1 Good (2nd Level Flirtation), 2 Proactive (Good and Bad), 2 Reactive (Good and Bad).
– 6 Cooking Outcomes for Kelsey, 1 Good (Normal), 1 Bad (Normal), 2 Proactive (Good and Bad), 2 Reactive (Good and Bad)
– 4 Promotion Outcomes for Kelsey, 2 Proactive (Good and Bad), 2 Reactive (Good and Bad).
– 1 Day Off CG for Kelsey
– 1 New Training CG (Yoga), Kelsey's Competitive, allowing her to train and increase one of her stats too. Competitive is Kelsey's main starting stat.
? Added 14 new days to the playable game time (now up until the end of Day 80 / Month 3 Day 20 – Thursday)
? Added 5 new Permanent Outfits to the game: Kelsey's Little Toscana Uniform, Kelsey's Pro Practice Leotard, Frankie's Cardigan and Jeans, Noe's Dark Nightwear and Brad's Tank and Boxers.
– Features
? Expanded the Restaurant Gameplay section to include Miss Kelsey Matthews, noted sociopath, narcissistic and fan of good times. She makes for a great promoter of 'Little Toscana', but also a fine waitress too. With her included, the gameplay is fit for all 4 ladies working at once.
? Added a small expansion to the Day Off/Downtown section of the Gameplay to allow for Kelsey to train her Competitive stats for the restaurant sections too. Later each girl will have all their stats ready to train, for now all three can be trained in some way.
? Continuation of the Main Story arc, now adding Kelsey to the game properly, plus the continuation of the Brad/True Love, Frankie, and Roy arcs. The Kelsey arc is opened up with an initial scene.
? Double pathed the new Brad Scene, allowing for both romance and ntr fetish outcomes, depending on players' previous choice in the arc. The arc is the first to open to double pathing.
? Updated and Revised the Sal side of the Restaurant Manager game screen to include more helpful information. During our own playtesting, we came to believe the Trap System, while a good way to keep the player on their toes and capture the tone of Noe's daily struggles, was a little punitive and quite a guessing game. Now we've updated the read-out info to include more helpful notice of potential traps, now making it more of an informed strategic risk/reward gambit than a straight up guessing game.
– Community Feedback
? We've found and fixed a bug that caused the gameplay section to stall/freeze if players exited the game early and reloaded to attempt better results on a day. This means you can now properly load the game with needing to restart the program as a whole. Thanks to ThisIsMe88 for flagging this!
? We've renamed the Jump feature to the Leap feature. It's still a way of skipping/jumping/leaping whole scenes entirely or to the next choice if one is present, but now by pressing the 'L' keyboard key. Now mapped to the 'L' key, it is no longer adjacent to the 'H'/Hide key, so no more accidental slip ups! Thanks to Art for this!
– Known Issues
We are thrilled to report that there are no known issues at this time. Please do inform us via message or our Discord server if you do come across any, we sincerely mean that.
Developer: beWilder
Platform: Windows
Language: English
Noemis Toscana Rebirth Version: 0.7+ Walkthrough
Censored: No
Size: 000 mb
Download game: