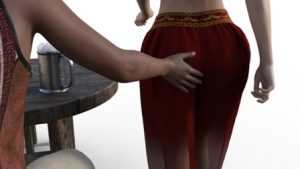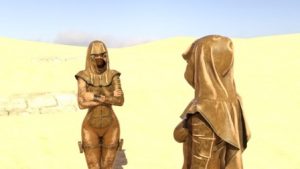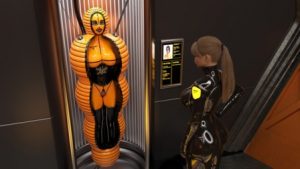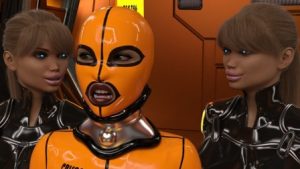 The story follows Kathleen, a down-on-her-luck girl trapped on the same prison ship featured in the comic No escape! Tossed inside one of the VR-pods the story seems over before it has even started… Until she suddenly gets help from a mysterious benefactor! Now Kathleens being forced to dive into all sorts of smutty and rubbery simulations in an effort to escape her predicament! But beware, these simulations are designed to turn even the most willful girls into submissive rubber pets… Can you help Kathleen navigate the dangers of the simulations, or will you make her fall prey to all sorts of kinky bad ends? Either way if you like latex, rubber, heavy bondage, dollifcation, non-con (and con) perils and/or rubbery transformations then this is the game for you!?
– The hint tablet (next to the spikes) in the final room of the pyramid now actually displays its hint.
– Fixed the trigger for the pedestal trap room from re-firing after player had already played through said event.
– Corrected some typos here and there.
– Fixed opening of chest in lower left part of the golem area.
– Players can no longer walk out of tent maps into the void (insert spooky sounds).
– Players can longer climb the huge statue in the desert.
– When entering a map moving left or right instead of forward will now no longer send you back towards the previous map.
– Fixed small syntax error in living maid suit battle intro.
– Continuity mistake at the golem intro; it now sticks its… Thing into the right… Entrance.
– Events in the recall room now work correctly and can be exited.
Developer: Scriptor
Platform: Windows
Language: English
Version: 0.15.2
Censored: No
Size: 1000 mb
Download game: