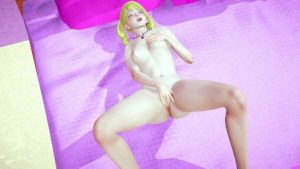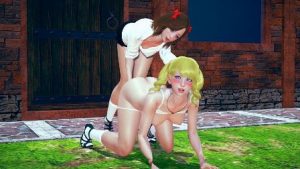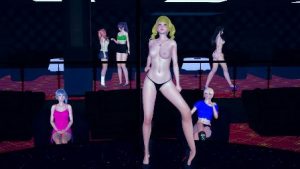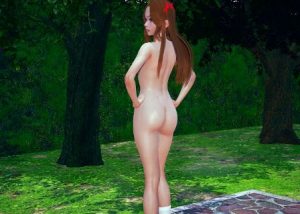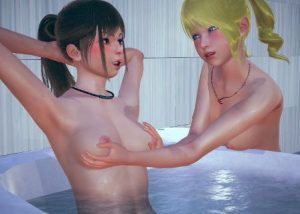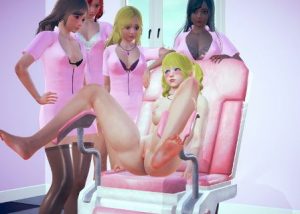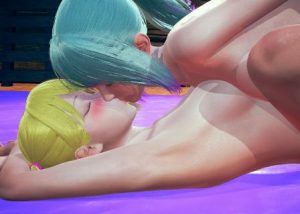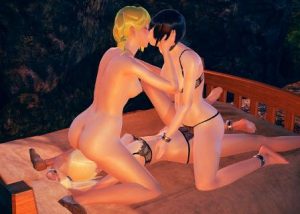 In a land populated entirely by women, you will guide Missy, an 18-year a series of hilarious and sexy mishaps that comprise her daily life. Missy will learn and comment on your actions as you go, developing her own unique relationship with you.
Major Changes
– Chapter Three "In Loco Parentis" continues the main storyline. After completing chapter 2, read the letter on the table in the downstairs hall to begin it.
– Several new locations to explore: Kusankhana Hospital, the Financial District and the Pussy Pit.
– A new home event in which Stacey is unhappy with you and must be placated or seen off.
– A new home event in which you walk in on Karen at an inopportune moment.
– A new Third Break event with Mary, featuring multiple possibilities and outcomes.
– A new first break event where you can save Becky from an embarassing situation… by placing her in another one!
– Implemented the gallery. You can find it by interacting with the closet in the spare room.
Minor Changes
– Two new combat skills at level 4.
– Missy now has a "rebelliousness" score, which will go up and down depending on your decisions, further enhancing the personality matrix.
Bug Fixes
– Fixed a bug which allowed the player to collect Lola for the date even if they didn't have enough money.
– Fixed a bug causing the "framed" lunchtime event not to reset properly if you abandoned it the previous time.
– Fixed a bug causing the bad girl ambush event to hang.
– Fixed a big allowing the player to talk to Poppy multiple times and crash the school day.
Developer: Trinian Games
Platform: Windows
Censored: No
Version: Adds chapter 3, Christmas Special
Language: English
File size: 1290 mb
Download game:

https://k2s.cc/file/1f34fa19502d2/Missy03Public.zip
Missy Christmas special size: 261 mb

https://k2s.cc/file/01ac11dff10e6/XmasEva2021.zip