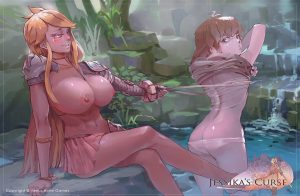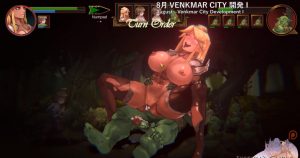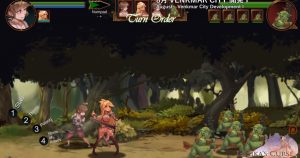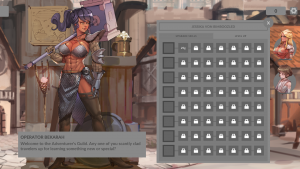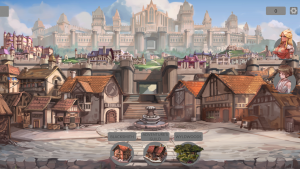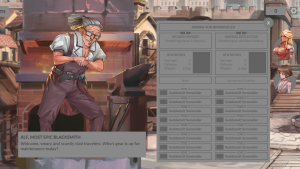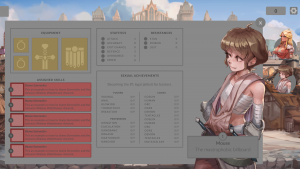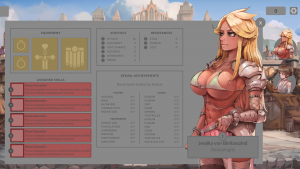 Jessika's Curse is a hand-painted RPG experience currently in development. It will feature deep turn-based combat, erotic Battle-Lust animations and good dose of geeky humor.?
new feature:
Battle
– retreat move – square back
– diminishing escape chance
– Lust gain for cowardly
– 10% cowardly kink gain if it's not present.
Dungeon Retreat
-70% acquire kink
– minus 50% gold
– minus 50 % of items received will be left behind at random
– Dungeon Fail (game over due to lust broken explo )
– 100% acquire kink
– minus 70% gold
– minus 70% of items accrued
Dungeon success
+ 20% acquire kink
Accessories
– accessory shop buy and sell
– equipped accessory is now removed on sell shop
– character sheet adjustments for equipped accessories
– Accessories UI bug fix
– Klepto Kink hover details
– Lust break display in combat
– debuff tool tip stuck
– dead charas on fountain
– lust bar on exploration now adjusts to lust heals
– curos soft lock on Goblin Idol
– missing curios
– clicking too fast during combat stuck
– Update Character sheet for accessories
– added numbers for accessory counts
– Guild Level up and skill up tabbing
– Heal Targeting
– loot animation received
– random pop up on venkmar fix
– equipment hover on character page
Developer: Venus Noire JC
Platform: Windows
Language: English
Version: 1.7.25
Censored: No
Size: 374 mb
Download game:

http://k2s.cc/file/d726d98872677/JessikasCurse1.7.25.zip