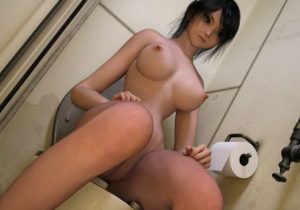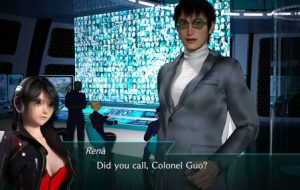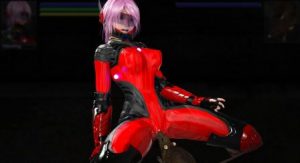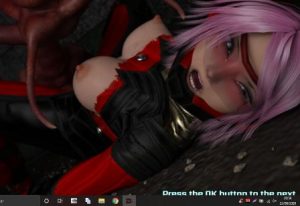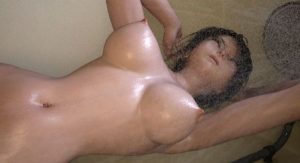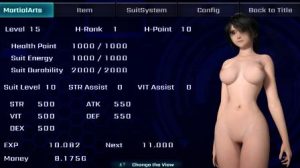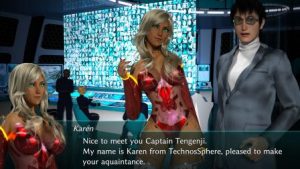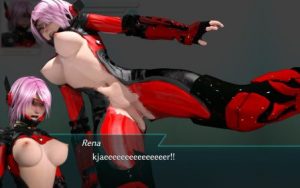 "Hounds of the Meteor" is under development.
We aim to create a game that combines both side-scrolling action and command-selection-type adventures, with both gameplay and eroticism.
The direction of eroticism is "fighting heroine's insult/different sex".?
First of all, from the supporters of the 500 yen plan.
Supporters of the 100 yen plan will be on July 29, one month later.
This update is a continuation of the previous one, and will be a battle with the Uva creature.
The contents of the erotic scene are two types of motion during the battle (kiss / insert) and a
defeat scene.
I really wanted to have a two-stage defeat scene, but I didn't have enough time. Please do not overwrite the save data before the battle as
it will be used for the next update .
For English users
The folder name of the English text has been changed.
Please change the name to "English_Main" in the config.
Thank you for your support.
I'm really saved.
I look forward to working with you.
How to See Latest Additions:
This storyline will trigger when you defeat Sweep.
Defeat Sweep in the slums, then proceed to the bar and talk to the bartender and Isolda.
After that go to the office and talk to Zetu, he'll give you some info about a drug called "Heaven" between a group called the HLF and Masuda.
– Good time to Save.
You'll notice a new Sortie option in the office. Start when ready.
Do the drug deal and.. fight the guy named Woova:
Developer: DogFactory
Platform: Windows
Language: English
Version: 20210629
Censored: Yes
Size: 1750 mb
Download game:


Update only (v20210530 to v20210629)