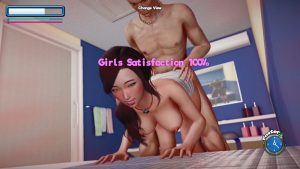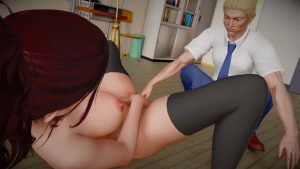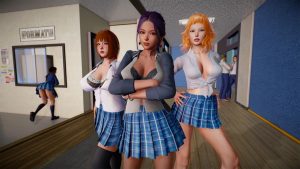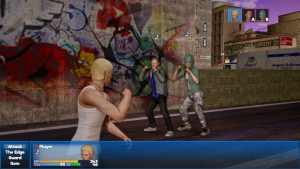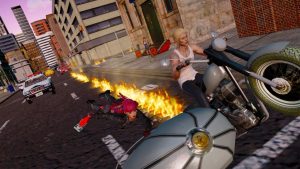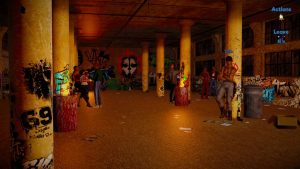 Hentai Punch The story revolves around 18 years old delinquent who has his sights set on honorable ambitions: to become the world's greatest delinquent and get laid with as many girls he can, but unexpected news forces him to return to his hometown and face new challenges.
Enter the Seirin High, it's a local high school full of beautiful babes to which our protagonist enrolls, but unfortunately for him, this place is far from an ordinary academic institution and peaceful life here is not an option.
Your wacky adventures will follow the story of you and mainly your besties plus you corrupting other students in a most extreme way (no violence).
I try to make the stories fun, lewd and enjoyable.?
Changelog: v0.1.1
Added "H" key to hide the message box.
Changed how frame rate synchronization works (fix for 60Hz+ monitors running game too fast) to adjust automatically. Should fix the issues some users had with slow animation during the sex scenes or combat.
Fixed crashing during choice dialog. Now you can save your game when a choice dialog is displayed.
Fixed crashing before Takeda talks with you in the classroom.
Fixed issue with Kotora's HP/Chi being stuck at combat patrol.
Reduced everyone's HP by 30%.
Combo Skills require 2 yellow marks now.
Critical Skill hits restore a small part of Chi (0.10 of max), also increased gain of regular crit (0.15 of max).
Regular attacks add 1 extra blue mark if it crits.
Combat starts with 1 blue mark.
Now you can hover over your party members window to see detailed information about statuses affecting them.
Added a more in-depth description to skills at skill learn menu.
The message will be displayed to use "combo jawbreaker" on "Titface" during the encounter.
Fixed Overkill Bonus not removed once used on the enemy.
Made "Titface", "Wrinkled Fucker" encounters easier.
Fixed clunky sex scene "faster" button. Won't be stuck by clicking, reacts smoother.
Sex scenes progression is faster now, easier to achieve 100% satisfaction.
Probably fixed the stuttering during sex scenes (animations).
Fixed some grammar mistakes, item descriptions.
Fixed special: kebab bug allowing exploiting for unlimited kebabs.
Fixed "XXX" movies bug causing the animation to freeze and back button not working.
Fixed "Burning Frenzy" skill learning requirement.
Redid various tutorials including "Little Helper" menu display.
Added additional window to memory dialog showing a choice picture so it'll be easier to identify sex scene.
Reduced the cost of cloth and camera items.
Removed NTR button at the options menu.
Changed a narrative about sexual training.
Fixed cursor not properly resetting upon opening the menu window.
Changed Sex training UI and experience calculations.
Fixed debug menu not working correctly.
Platform: Windows
Language: English
Censored: No
Size: 1100 mb
Download game: