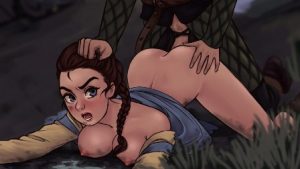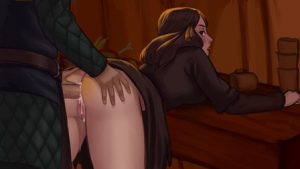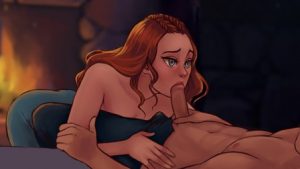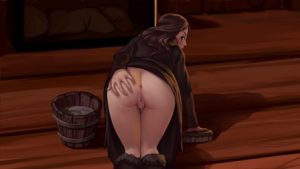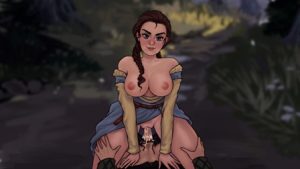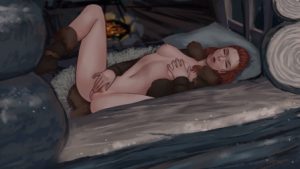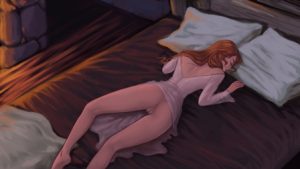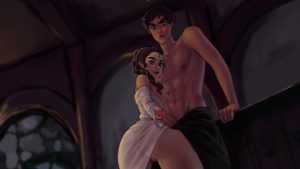 Our current project, Game of Moans, is an adult visual novel parody game. In this game, you will take the role of a young banished lordling who is stripped of his titles and claims. You will then be tasked with earning enough respect, coin and skill to gain something greater for yourself. This will be done through quests and activities, during which you will meet a large cast of characters. As this is an adult game, you'll be able to romance and get intimate with a lot of these characters.​
+ Tasks now refresh each week
+ Fixed crash on exiting inventory in the crypt
+ Changed file name of winterfell_bear_dead_night.png to winterfell_bear_night_dead.png this was causing a missing image
+ Fixed crash when viewing jon's quest 2 in the journal
+ Fixed incorrect character locations in journal
+ Characters will no longer be added to the journal if discovered in the halloween realm
+ Fixed shop to never show Winterhell-Harvest items
+ Fixed "Quest Complete" Appearing at inappropriate times
+ Characters in the halloween realm dont show up until after you've talked to Maester Luwin
+ Fixed exclamation-marks for Charlie and for Spooky-Arya's Festive-spirit scene
CHANGED:
+ Changed version to 0.2.5
+ NEW Bathtub blowjob scene added for Ygritte at the end of the laying pipe quest.
+ Cheats (Access all locations, see all sex scenes, infinite money, infinite reputation).
+ Option to skip Bran's sex scene
+ All sex scenes can now viewed as memories in the godswood, including reputation rewards.
+ Ygritte now shows up in castle black after the bath is repaired.
+ Added targeted dialoge hints for the laying pipe quest when talking to Jon
+ Added hover text to the pipes in the washroom showing you can click on them to inspect / repair
+ Added text hints for first-time crafting
+ Changed the castleblack button in the journal (Still isnt perfect, but better than before).
Developer: Godswood Studio
Platform: Windows
Language: English
Version: 0.2.5
Censored: No
Size: 681 mb
Download game: