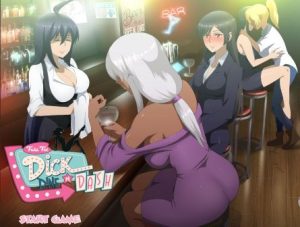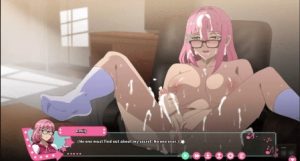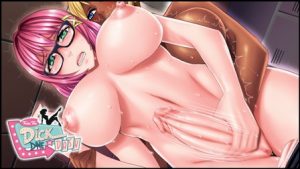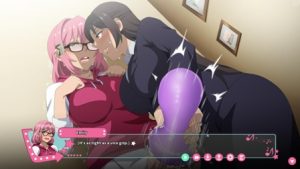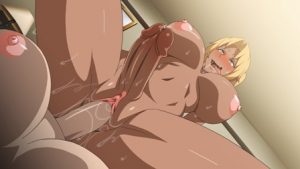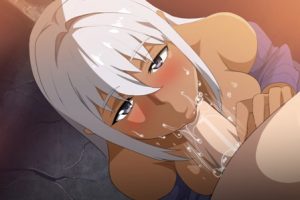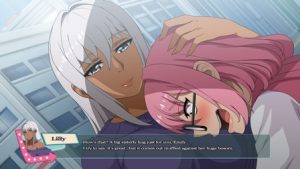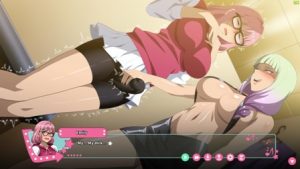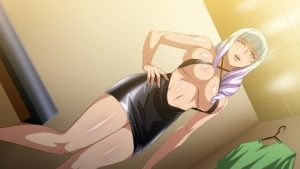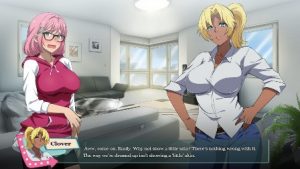 Emily has a problem. One day, a long, meaty cock appeared in between her legs. Ashamed of her new member, she became a shut-in and avoided opening up to other people. The fact that she has to beat her meat multiple times a day to stay sane doesn't help either. She now works at a restaurant and bar, where no one else knows about her little (huge) problem.
It's been several years now, and Emily has realized that unless she makes a change in her life soon, all she will have to look forward to is constant masturbation and loneliness. Help her overcome her fears and get her to open up to her co-workers. Perhaps in time they will open up (their legs) to her as well.?
– Fixed a bug that made Linda's last sex scene inaccessible, which in turn rendered the "Sweet Release" achievement inaccessible.
– Fixed a bug that turned off all voice acting in Kate's route.
– Fixed a bug where the New game Warning prompt would show even if the player did not have a savefile.
– Resolved miscellaneous music issues.
– Fixed miscellaneous graphical issues: Lilly's face shadow, Clover's face misalignment, etc.
– Implemented miscellaneous script fixes.
Additional updates:
– Expanded the Gallery to include more CGs.
-We are still working to identify the cause of some major bugs in the game causing some players to be unable to see CGs and animations as well as other issues.
Genre: 2dcg, animated, female protagonist, futa/trans protagonist, lesbian, vaginal sex, anal sex, titfuck, oral sex, handjob, masturbation, big ass, big tits, adventure, fantasy, female domination, sex toys
Developer: Cyberframe Studios
Platform: Windows
Language: English
Version: 12282020
Censored: No
Size: 676 mb
Download game: