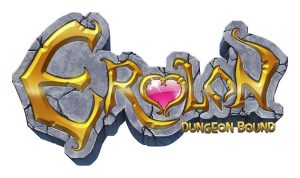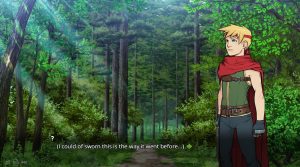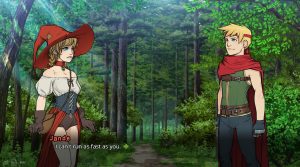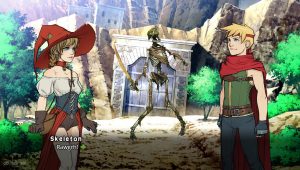 In Erolon: Dungeon Bound, you play as a poor farmer who longs to become a dungeon looter, and explore the vast, mysterious land of Erolon. When he stumbles upon a long forgotten temple buried deep in the forest near his home, he sees the chance at a wealthy future. Little does he realize this will be the start of a grand adventure across Erolon, where he will meet new party members, develop romances, and conquer dungeons.?
New Content
Added new Cleric scene!
Added Desert Dungeon!
Increased level cap to 30.
Tweaks
It should no longer be possible to retroactively reject the Dark Elf Healer Cyleen's offer, and break off the romance by replaying her first scene.
Party members not in the battle party also gain exp.
The Alchemist can now be added to the battle party and use skills!
You'll now gain the Alchemist's base weapon which will automatically be equipped if she didn't have a weapon equipped before.
You can now buy alchemist weapons and find them in chests if Alchemist is in the party.
You can now craft basic potions! Just visit the main menu and the crafting screen to make them! More advance potions to craft will be available in a future build (will require that you have Alchemist.)
Bug Fixes
It's no longer possible to infinitely scroll through blank characters in the talk menu.
Developer: Sex Curse Studio
Platform: Windows
Language: English
Version: 0.1-Alpha
Censored: No
Size: 590 mb
Download game: