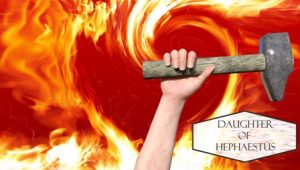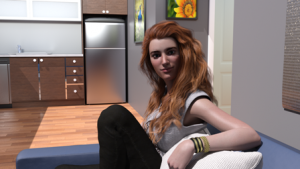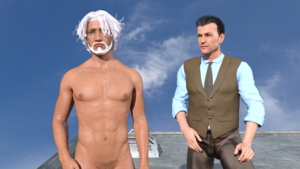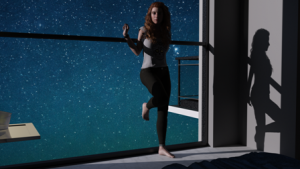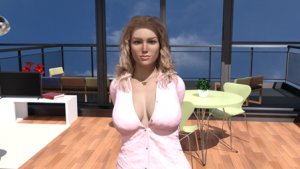 Daughter of Hephaestus is an erotic visual novel with tons of choices, both big and small, for you to make. Not every character in the game is going to like the choices you make, but that's half the fun.
The story is set in a version of modern day Europe where the gods of the Ancient Greeks (called Olympians) are very real and still involved in the lives of everyday people.
When the impossible happens and one of their own, Aphrodite, gets brutally murdered the blame is put on the machines (called Androids) created by Hephaestus. His brother Ares is ready to go to war over this tragic event and all the other Olympians will be forced to pick a side.
In the mortal world a guy called Andrew is living alone in his apartment. On his way back from buying some more cheap bottles of wine he encounters a pretty, young girl nearly being shot without apparent reason.
It is up to Andrew, this mysterious young girl, an Oracle by the name of Valerie and a bartender with a mysterious past and hatred towards prophecies to figure out the truth behind Aphrodite's impossible death.?
Censorship: None
Platform: Windows
Language: English
Size 482 MB
Download game: