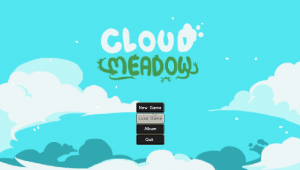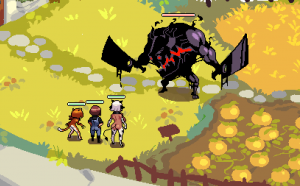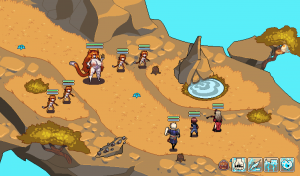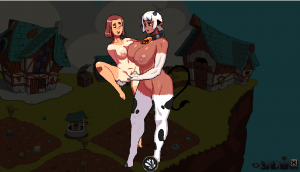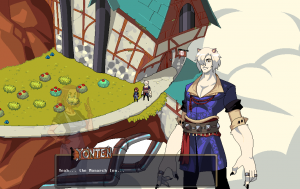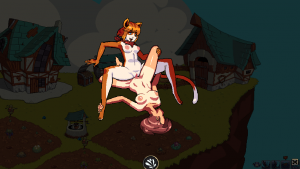 Cloud Meadow is a hybrid farming sim dungeon crawler, where the player can choose the solitude of a quiet sky high farm or the rushing adrenaline of a raging battle inside abandoned ruins, both of which benefit one another.
Experience thrilling turn based combat versus a variety of enemies, using your own raised monsters, allies and an array of skills.
Explore a huge variety of locations and hidden areas throughout the ever expansive world of Cloud Meadow.
Among the three major towns the player will be able to fully navigate through it to discover quests, new npcs , stories and the lore behind the game. Farm to your hearts content and exchange your produce for goods and services, complete quests and raise your farms production! Breed and discover a large variety of monsters whom you can breed with one another AND breed with!
Explore a shattered world, where civilization makes its place among the clouds atop floating islands. Explore dungeons filled with exotic plants and dangerous monsters to capture and return to your farm with.
Changelog
Saves are compatible.*
Fixed Album being misspelled.
Fixed Birthday being misspelled.
Fixed the day dropdown scroll speed being super slow.
Fixed incorrect zooming in Cloverton
Fixed many species ability traits not having a description.
Fixed transparency in Jubelle eye.
Fixed some buildings interior being incorrectly zoomed.
Fixed Rain causing the edges of the map to go black.
Fixed a bug where you would lose all your party members after the first fight.
Fixed a bug where you could infinitely sell cat eggs.
Fixed the incubator not removing your eggs from your inventory.
Fixed a bug going into the Game Intro a second time not showing the images.
Fixed pressing an interact key while talking to Montalvo breaking interactions
Fixed duplication of quests names in the log.
Fixed Gempas Nectar not stacking.
Fixed Mill giving blank items.
Potentially fixed monster duplication.
Censorship: None
Platform: Windows
Language: English
Size 184 MB
Download game: