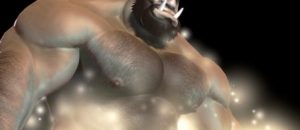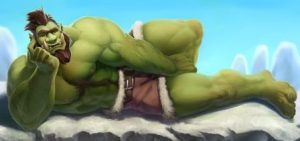 Bonfire is a free interactive erotic adventure with events and narrative focused on the bonding relationships that develop between the player-controlled protagonist and other characters found in the story, as he explores a realm where magic and sexual intercourse are tightly interlocked.
The game will feature a dynamic story line where the goal of the player, in the role of a male individual, will be to unlock new story sequences and discover new characters by exploring or questing around the environment. The adult scenes will not just be described, but actually delivered as interactive animations!
Introducing Levi, the 2nd genie fragment. Can be found in the also new area, the Levant Tower Library. He will give you a fetch quest that rewards you with empty scrolls (and, in theory and given that you avoid using the console command window, teaches you how to write and use them). This means that scrolls can no longer be obtained at the Inn. Levi can also cure you of Eve's curse to some extent.
Detail added to the north-western area of the Outback (outside the central crater): points of interest include the Evening Gate trail and forest areas.
Eves now reveals more detail about his (and his siblings') origins. Furthermore, his dialogue lines will change if you already carry the curse upon first encounter.
Go to "Self action" and click on your character's face after having them grip their attributes. If he is large enough, self sucking happenis. Do it.
Oriol will detect if the player character changed shape since last time they encountered. If cursed by the player, he will turn into a mindless incubator, and will actively search for clean orcs to turn. This is an experimental AI test made entirely using the NPC and macro editors.
Genies and Ghosts are now immune to transformative buffs
Waypoints brought into the new Outback. Currently, and for a short time, all of them are available in the waypoints menu.
Adapted all of Bolt's dialogue cutscenes to his new location on the new Outback. His dialogue lines are mostly intact, however.
Inventory window now has a scrollbar.
Created some fallback shaders for people who insist on running this game on 20 year old kitchen appliances.
Platform: Windows
Language: English
Censored: No
Size: 1000 mb
Download game: