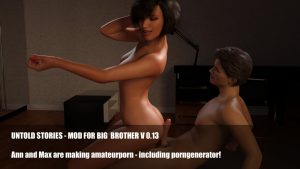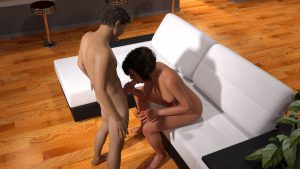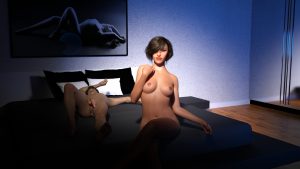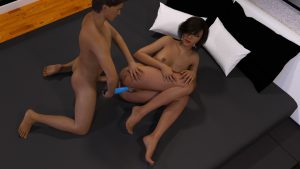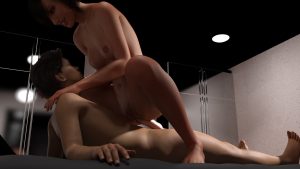 This mod adds story-content to the original game by @DarkSilver and is supposed to continue the original story.
Content of this mod starts in original game version v012, a savegame to start is provided in this post. This is Lisas Mentor path, so olivia will be introduced later!
In "Untold stories" Ann is starting a amateurporn career besides her job in Kiras company. Of course Max has to help her and so they do to have some training before. Kira is helping them of course!
Their first training is nude dancing and this training lessons leads to some action of course!
Mom and Max are practicing new stuff and use this when they do homevideos.
Making homevideos is a repeatable event that will be developed further!
Alice wants to have fun too and give Max a mission: She wants to have a lesbian threesome with Kate and her own mom. To enable this Max will have to manipulate his mom a lot.
Lisa wants to do much more lessons and wants to learn everything about sex Max and her Mom can teach her. This will lead to hot scenes in this family!
To make Ann more open minded they are visiting a swingerclub and our heroes will meet a lot of new people!
Installation:
Download Base Game v.0.13 + Crack from OP
Copy mod-files in your new BigBrother directory.
Don't use a other Assembly-CSharp.dll ! Use this provided with the mod!
Features:
– A lot of scenes that add content to original story
– porngenerator for making homevideos, player can choose between various sexgames
– New cheat for less grinding: Tell your family while breakfast or dinner how much you love them to make them all happy!
– walkthrough for "untold stories" content in Laptop / mod-menu
*10.12**
– Max gets his scooter and can visit the Dojo – 4 Dojo Scenes
– New scenes for sibling fun at night!
– Some dialogue scenes
– Some Christmas Scenes! Sing Christmas songs!
+ added hints in walkthrough
** 14.11 ** fixed
Lets watch porn
Censorship: None
Platform: Windows
Language: English
Size 3060 MB

https://k2s.cc/file/5b8a510209a72/Untold_Stories_0.13_PART_2.part1.rar

https://k2s.cc/file/4c59cc1217550/Untold_Stories_0.13_PART_2.part2.rar

https://k2s.cc/file/4983d8d9224af/Untold_Stories_0.13_PART_2.part3.rar
OR

https://fboom.me/file/5b8a510209a72/Untold_Stories_0.13_PART_2.part1.rar

https://fboom.me/file/4c59cc1217550/Untold_Stories_0.13_PART_2.part2.rar

https://fboom.me/file/4983d8d9224af/Untold_Stories_0.13_PART_2.part3.rar