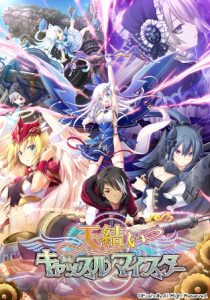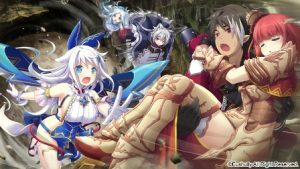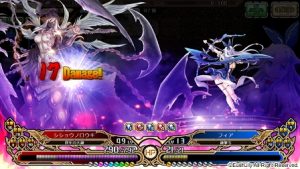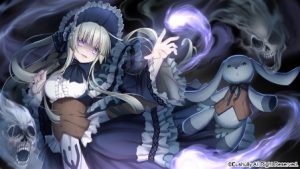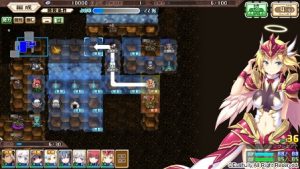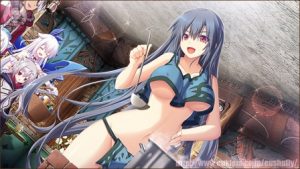 "Technomans" – wizards, specializing in the construction and restoration of labyrinths. One of them, Avaro, aspires to launch his own studio in one day. To realize this dream and earn money, he took part in the study of the ruins during the journey through the Infrustian kingdom, but … for a very unfortunate turn of events, he fell under the collapse inside the ruins. And while he was wandering, he stumbled upon a girl sleeping in a magic stone; Fia.
Awake, Fia told him that she did not remember anything about herself; However, she knows for certain that she is a Goddess. Continuing, she tells Avaros that she could, if she wanted, move all the ruins with her Divine powers, and she points out that she must, no matter what, get to the holy land of a closed kingdom. The Holy Land, known as the "Foggy Corridor of the Holy Sound".
Fia, who has not said anything before this, but nonsense, invites Avaros to join her on her journey, saying that he can use these ruins as his workshop, as he would like if he accepts the offer. Although doubting, Avaro accepts her terms and becomes an Apostle of the self-proclaimed Goddess, and, using moving ruins as her atelier, they head north.
Soon, rumors of the "Guaracun Fortress" spread all over the country, and, fighting anyone who comes to his workshop, thinking that he has values, or that he poses a threat, Avaro is looking for the truth associated with the memories of the Goddess.
Along with the Goddess of Marriage, "The History That Weaves the Bonds" tells about the beginning of our legend ..
Censorship: Yes
Developer / Publisher: Eushully
Platform: PC / Windows
Type of publication: Original (licensed)
Tabletka: Present
Language of game: Japanese
Language: Japanese
Language of voice: Japanese
System requirements (minimum): OS: WinVista / 7/8/10 HDD: 6.63GB
Size 6470 mb

https://k2s.cc/file/208b778368c4e/Amayui_Castle_Meister.part1.rar

https://k2s.cc/file/61fdc27645bf4/Amayui_Castle_Meister.part2.rar

https://k2s.cc/file/3c062933fe672/Amayui_Castle_Meister.part3.rar

https://k2s.cc/file/37f32e504ddb2/Amayui_Castle_Meister.part4.rar