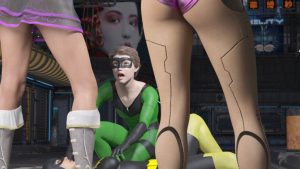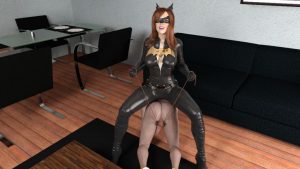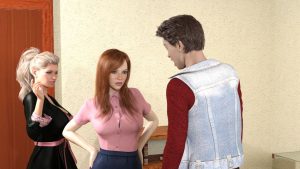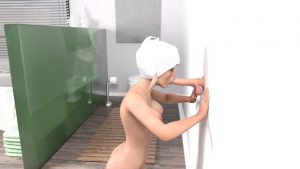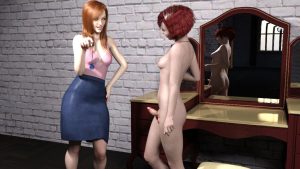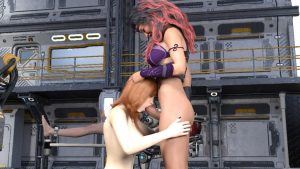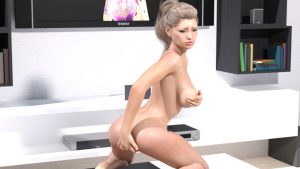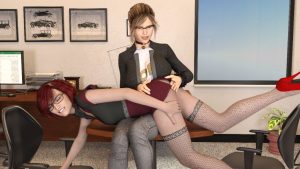 Altered Heroines: You are a college student whose life was derailed by an unfortunate accident caused by a titan of industry. You want revenge and there is a cast of female characters, many with dubious intent, who want to help you oblige!
Strive to regain your masculinity, or decide you would like bigger boobs. It's up to you!?
Changelog:
You can define Allison and Debbie's relationship to you at the beginning.
Rewritten intro storyline. New intro protagonist.
Lots of updated images including images for the paper doll system.
Wardrobe system – this is buggy but should give you a good preview. Basically change your shirt if you want for now. Obviously what you're wearing won't be exactly what the scene pictures show, but we're big fans of dress up and cosplay so wanted to give people that option for fun.
LexCorp Introduction: You work as an intern at LexChem on Tuesdays and Thursdays. Right now there isn't much going on other than getting locked in chastity.
Allison employs a maid. This may lead to secondary employment for you…
More random JLA content involving the bathroom. Invite Raven over sometime for extra content at home.
Zatanna quest is complete Alpha and Beta options. If you want extra breast expansion its recommended that you trigger the gender machine in Circe's lab first.
General Gameplay notes:
The easiest way to trigger content is by refreshing in the main areas (Home, JLA, Gotham City).
Over time there will be lots of random events to encourage multiple play throughs.
Fixes:
Unable to proceed during one path for the Zatanna quest.
Dead End during a missing random Gotham Event
Typos and other small fixes
Developer: DefShock Creations
Platform: Windows
Language: English
Version: 17.01
Censored: No
Size: 1300 mb

https://k2s.cc/file/4a36022bd11d8/AHRedeux_17.part1.rar

https://k2s.cc/file/149331a311246/AHRedeux_17.part2.rar
OR

https://fboom.me/file/4a36022bd11d8/AHRedeux_17.part1.rar

https://fboom.me/file/149331a311246/AHRedeux_17.part2.rar