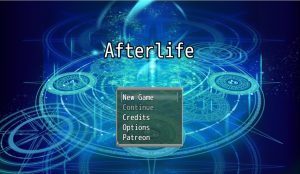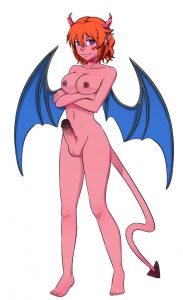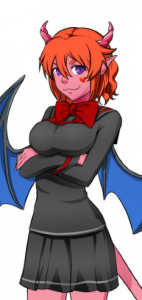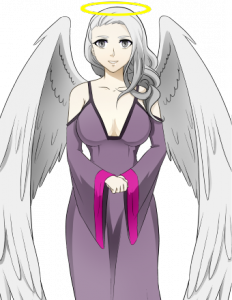 After accidentally running into a demon our protagonist ends up dead. Unfortunately, that's only where his problems begin.?
Changelog: Afterlife v000563
Content:
-Added branching repeatable event for grinding affection from Ory after second event.
-Added the ability to ask ory various questions about people and things after second event. Can have additional side-effects later in game(not implemented side-effects, mind)
-Added choices to tf reactions that will bump certain variables that do certain things(not much atm).
-Added first sex scene.
-Added three additional tfs. You can only get one or the other of two of them in current content, though.
-Added paperdoll for mirror look in bathroom/vanity. Accounts for hair changes(not including hair tie), two other tfs, and butt changes.
-Changed Seki and Kita's ears. Credit to Icarue for ears.
-Changed menu layout to allow for pictures.
-Added full body/half body pictures for Sybil, Erin, and Ory where appropriate. Art by Noiz.
Bug fixes:
-Made cell phone inaccessible during dungeons and important days.
-Fixed tf reactions
-Found issue that would tank performance when the game is tracking player location.
-Made it so Kita meeting with Seki option doesn't appear early.
-Removed end of content message from the Hospital.
-Typo fixes.
-Various other bug fixes
Censorship: None
Platform: Windows
Language: English
Size 763 Mb
Download game: